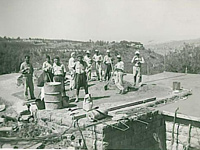 Silver Falcon Contracting & Trading Co. W.L.L. was established in 2003 as a General Contracting Company in the State of Qatar. The company also has divisions in Heavy Equipment, Steel Fabrication, Stone Masonry, and Decorative Joinery.

The Chief Executive Officer of Silver Falcon, Engineer Toufic C. Simaan, graduated from the Engineering School at the American University of Beirut in 1956 with honors on the Dwight Eisenhower Scholarship. He posses over 54 years of engineering working experience in the Middle East, Europe, and North America.

As consultant of Silver Falcon, Hadi T. Simaan, graduated from the prestigious Architectural Association School of Architecture in London with highest honors in 1982. He is a member of the Royal Institute of British Architects (RIBA) and The Architects Registration Board (ARB). Hadi posses over 28 years of professional experience. He was responsible for the design of the famed Aspire Tower located in Doha, Qatar.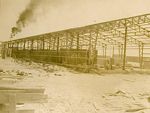 The Company Director of Silver Falcon, Mr. Simon T. Simaan, graduated from the Business School at the University of Central Florida in 2005 on the Dean's List. He is a certified licensed general contractor in the State of Florida (CGC 1511195). He posses over 9 years of project management, QA/QC, and OSHA experience in the Middle East and North America.

The Simaan family in particular has been involved in construction for over 300 years. The first generation of Simaans' built buildings and houses using solid limestone hand cut from the mountain quarries. The family name quickly developed in building a reputation of quality craftsmanship, dedication, sincerity, and punctuality. The traditions, techniques, and history of the Simaan family lives on in the new generations.

The Silver Falcon team is proud to continue this vision, which enables our company to provide the highest quality and commitment to any project we undertake for all of our clients.